LOOKING GOOD – INTERIOR DESIGN TRENDS 2024
Are you considering upgrading or decorating your home? The year is very quickly coming to an end, and soon, we'll be moving right into 2024. With each new year comes new trends in all aspects of life, including in the interior design space. So, how do we know what interior design trends will be popular in 2024?
Interior design expert Ryan McDonough at MyJobQuote.co.uk has teamed up with a number of home and interior experts to create this list of the top interior design trends that we can expect to see in 2024. From coastal vibes to kinetic art installations, this list provides everything you need to know to ensure your home is on-trend going into the new year.
Sustainability and Eco-Friendly Designs
Homeowners are becoming more conscious of their impact on the environment, so we expect to see a growth in sustainable and eco-friendly designs. "This trend includes using materials derived from renewable resources, utilising low-flow plumbing fixtures, and incorporating energy-efficient appliances into the home's design", says Henry Brook, interior designer and founder of The Page.
"With the increasing awareness towards sustainability, interior design in 2024 will be mainly focused on using materials that are environmentally friendly", agrees Jennifer Spinelli, founder and CEO of Watson Buys. "This includes using organic fabrics such as hemp, bamboo and other natural fabrics for furniture upholstery. Furthermore, sustainable building materials like wood and stone create a unique style of elegance while also being eco-friendly," Spinelli continues.
Kinetic Art Installations
Kinetic art installations are a fairly new concept, particularly in domestic settings. However, they allow you to create a very futuristic and modern aesthetic. "In an effort to stand out from the crowd, many designers are turning to kinetic art installations for their projects", claims Raf Michalowski, interior designer and founder of Meble Furniture. This is a very unique and creative form of art and interior design.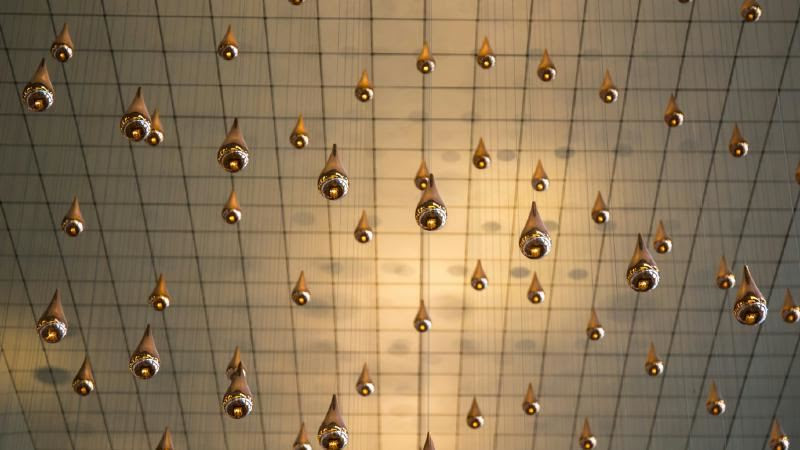 "Kinetic art is all about movement and dynamics – it's eye-catching, like nothing else on the market today", continues Michalowski. "This will definitely be a trend to watch in the coming years." You can incorporate this type of art in your home in various ways. It can make a brilliant statement piece in a hallway or living room. Working best in modern homes, this is a sure-fire way to accelerate your home's interior design into the future.
Enclosed Kitchens
According to Austin Fain, owner of Perfect Steel Solutions, enclosed kitchens are expected to gain popularity in 2024. "Instead of large family room/kitchen areas that are open to the rest of the home, there is a shift towards more enclosed kitchen spaces," says Fain. "However, within these enclosed spaces, the designs tend to be more open and spacious, featuring wall shelving and less built-in-looking cabinetry."
Enclosed kitchens will allow you to create a separate kitchen area while still maintaining an open and airy feel. With this type of design, you can create a space that is dedicated solely to cooking. "Enclosed kitchens provide a sense of privacy and allow for better organisation and functionality", Fain adds.
Biophilic Designs
As mentioned, sustainability is a big part of the future of interior design. "As the conversation around sustainability and well-being intensifies, biophilic design—integrating natural elements like plants, stone, and daylight into interiors—will continue to gain momentum," says Kyle Leman, interior design expert at Crossroads Foundation Repair.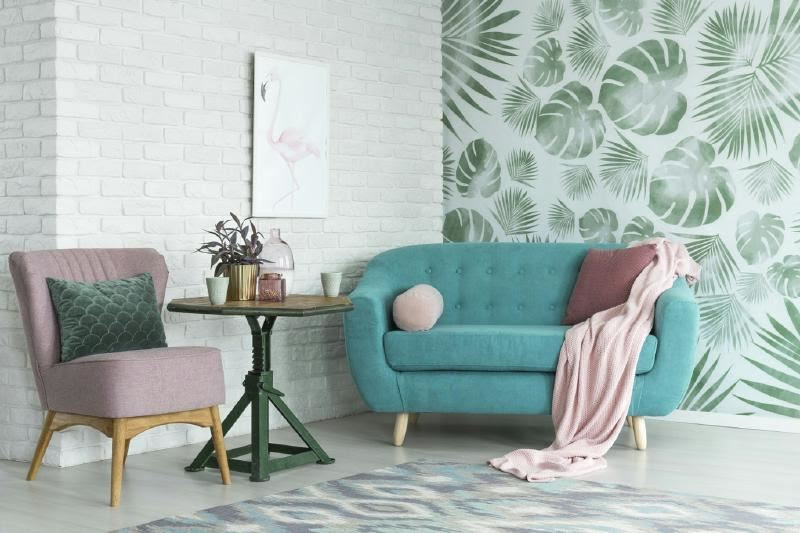 Biophilic designs have already been growing in popularity over the past few years, and this trend shows no sign of slowing down into 2024. You can incorporate this type of design in your home in various ways, such as through the use of wallpaper, biophilic rug designs, and gorgeous accent pieces. Live plants are also great for tying in with this trend. "This design philosophy not only enhances aesthetics but also positively impacts mental health", Leman continues.
Earthy Tones
Earth tones have been growing in popularity over the past few years, and we can anticipate continued growth through 2024. Earth tones provide comfort and soothing effects. "These hues also make the ambience calming, welcoming, and relaxed," says Danielle Matthews, owner of Reborn Renovations.
According to Matthews, some of the most in-demand colours will be cognac, burnt amber, ochre, light pinks, and taupe. "Interior designers may also combine them with bright colours to create an amalgamation of chic and sophisticated settings", Matthews continues. "One of the most winning blends contains pink, Viva Magenta, and yellow ochre. Those who prefer minimalist designs can opt for mild and dusty pinks."
Smart Technology
Smart technology is evolving incredibly quickly. It seems like you can now automate almost everything in the home. "Think about the smart homes we see today," says Jim Olenbush, founder of Austin Real Estate. "Innovations in lighting and automation not only offer the convenience many yearn for but also bring an aesthetic appeal that was perhaps lacking in older tech integrations." You can do so much in the home if you invest in smart technology. "It's an exciting time when you can adjust your home's ambience with just a swipe on your phone", Olenbush continues.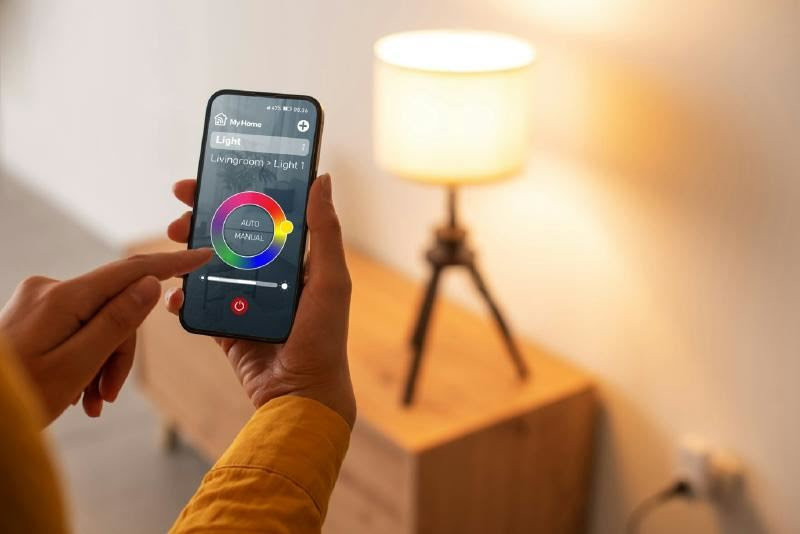 Jennifer Spinelli, founder and CEO of Watson Buys, agrees: "In 2024, this trend is expected to be more widespread with AI-powered devices like voice assistants and virtual reality tools used extensively for designing indoor spaces. This will enable designers to create unique designs that combine form and function while also helping to make homes smarter and more efficient."
Hellenistic Revival
Hellenistic revival is all about incorporating an ancient Greek aesthetic in your home design. Keely Smith, an interior design expert at Home Stratosphere, explains that this trend is "where the grandeur of Ancient Greece and the serene beauty of the Mediterranean are juxtaposed against our modern settings."
"Rustic urns might hold pride of place in our homes, while classical busts could become the focal points of our living rooms. But it's not all about artefacts and statues. This trend is as much about the colour and texture: think textured walls that speak of Grecian countryside or neo-classical wallpapers that subtly infuse history into our spaces," Smith continues. This trend allows you to put a more traditional and historical twist on your modern home design.
A Shift Towards Wellness
Since the pandemic, we have seen a shift in interior design towards more wellness-inspired home designs. This trend focuses on creating a holistic wellness retreat at home. It looks at putting the homeowner first and promoting self-care. "This means integrating features like aromatherapy dispensers, chromotherapy lighting, and sound systems to provide a multi-sensory relaxation experience." Says Dylan Bishop, founder of ZiahCare.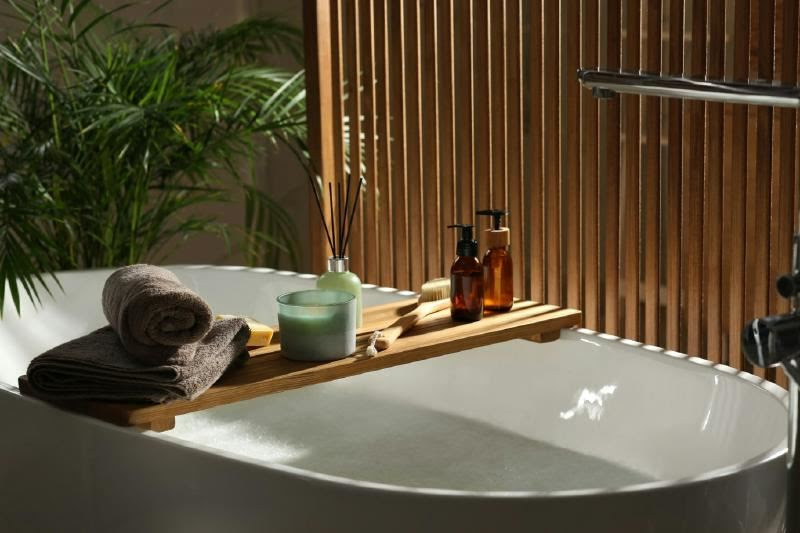 We are also seeing more extravagant home gyms becoming a part of interior design. This, again, began during the pandemic, when homeowners got used to working out at home. Many homeowners have seen value in creating gyms at home, meaning they can work out and keep fit without having to leave the comfort of their own homes. "With the rise of virtual fitness platforms and apps, homeowners are looking to incorporate large screens or projection systems in their home gyms. This facilitates a more immersive workout experience, be it a virtual spin class or a yoga session," Bishop adds.
Creative Curves
Creative curves are set to make big waves in the interior design space moving forward. "Many designers are increasingly applying rounded edges and organic arches and waves to furniture, kitchen bench-tops, niches, doorways, walls and ceilings", claims Mariya Snisar, head of interior design at Renowel.
"I like them because they literally remove the edge off conventionally hard and square-set building materials. I recommend being mindful of how you include them. Refrain from throwing curves in just for the sake of the trend but rather analyse the architecture first to see how you seamlessly incorporate the curves into your interiors," Snisar continues. This trend can help tie your whole home design together as everything appears much softer and flows together easily.
Coastal Vibes
Coastal vibes have always been a popular option for bathroom spaces. However, we're now seeing this trend being used in more areas of the home. Water-inspired hues and icons such as seashells and coral reign supreme with this trend, according to Jack Gibson, interior design expert at Milexa. "We are seeing trends on social media, such as TikTok CoastalCowgirl being one of them. This is a combination of coastal shorelines mixed with southern charm. Think reclaimed woods and woven baskets paired with aquatic blues that create a relaxed vibe," says Gibson.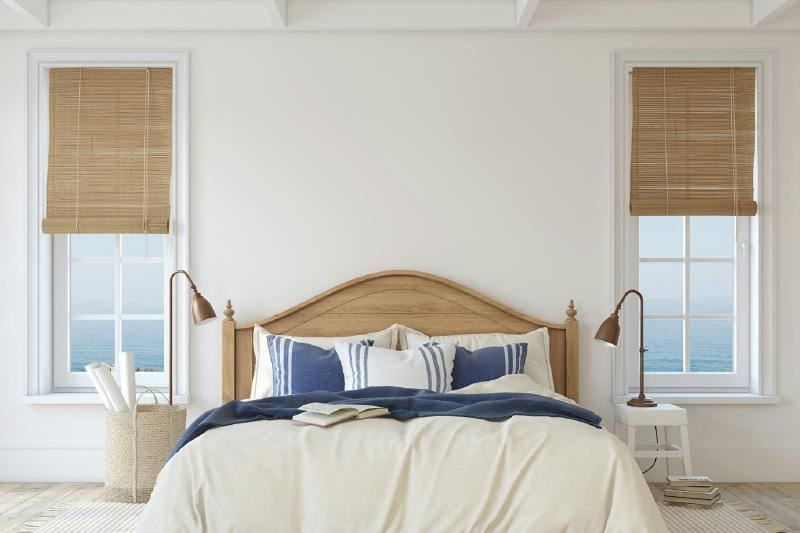 You can add a coastal vibe to your home in many ways. If you want to achieve a coastal-style room, consider using blue, white and sandy hues, which can be added through wallpaper, paint, curtains, and flooring choices. Add some smaller accents to help tie the whole look together.
The Modern Renaissance
"Drawing from my observations and learnings, one of the hottest trends I foresee for 2024 is 'The Modern Renaissance'," says Bailey Moran, COO at Austin TX Realty. This trend is not just about going vintage or retro; it's about infusing modern spaces with historic elements, the expert explains. "Think ultramodern furniture set against intricate mouldings or contemporary art on walls adorned with vintage wallpaper."
The expert then explains why this trend is increasing in popularity; "As the world becomes more digital, there's an inherent desire to reconnect with our roots. This design trend offers that sense of nostalgia, all while ensuring the comforts of modern living. It's a best-of-both-worlds approach, and homeowners are lapping it up from the feedback I've received." Moran suggests that those who are looking to infuse this trend into their home should start simple. "Consider incorporating an antique mirror or lamp into a modern living room. Or, try juxtaposing a sleek sofa against a wall of classic wooden panelling. And, of course, don't shy away from colours! Muted pastels combined with vibrant modern hues can work wonders."
WANT TO FIND OUT MORE ABOUT HOW TO TRANSFORM YOUR HOME and garden? Give your property purpose