THESE FRONT DOOR COLOURS COULD DEVALUE YOUR PROPERTY
Are you considering changing the colour of your front door? You may want to think twice before committing to certain colours. Many people don't realise just how much your front door can affect your home's kerb appeal. The front door is one of the first things people see when they approach your property, and it also marks the entryway to the home itself.
Property expert Gregory Smith at PriceYourJob.co.uk has created this list of five front door colours that you should avoid at all costs if you want to retain the value of your home. Take a look at the list below.
Bright Pink
Despite the popularity of Barbie this year and the shift towards Barbiecore and Millennial Pink interiors, pink is not a shade that you should choose for your front door. You can get away with certain bright colours, depending on the style of your property and if the colour matches your home's exterior aesthetic. However, bright pink is a colour that is very difficult to match to your home, regardless of your home's overall design.
If you have your heart set on a pink front door, shift your focus away from bright pink and consider choosing a dusty pink shade instead. Paler shades of pink will allow you to showcase your favourite colour without it being too bold of a statement. Dusty pink is much easier to decorate around than hot pink. However, it still not be to everyone's taste. So, if you're considering selling your home soon, it's best to avoid pink altogether.
Pale Green
Green in general is an excellent colour for a front door, in most cases. It is a very welcoming colour that can look great on many homes. Green shades represent nature, peace, and prosperity. However, a pale green door can be very off-putting.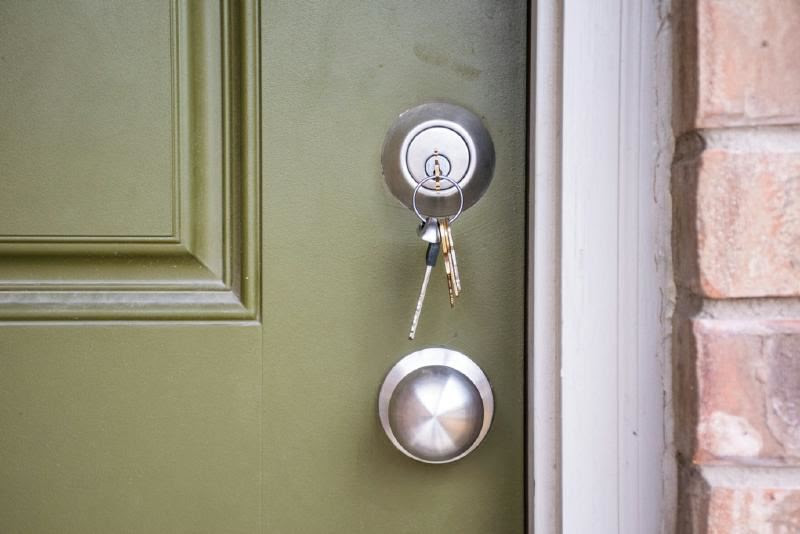 Sage and other shades of pale green are very popular in interior design at the moment. However, choosing these shades for your front door can negatively impact your home's kerb appeal. Paler shades of green can often appear muddy or dirty, making your home seem less inviting.
Black
Black continues to be one of the most popular front door colours as it's timeless and tends to match easily with all home designs. It's very easy to match a black front door with your home's brickwork or exterior aesthetic. However, there are some problems with choosing this colour for your front door.
Black naturally absorbs a lot of heat, and your black front door will do this on a daily basis. This will cause your front door to expand and potentially crack, split, or warp, resulting in it looking less and less appealing as time goes on. This is a particularly big problem during the summertime and can be even worse if you have a South-facing front door.
Yellow
Yellow is a happy sunshine colour, which leads most people to believe that it is a great choice for a front door as it could signify a happy home. However, yellow is a very difficult shade to get right. If you choose a shade that is too bright, the front door can seem overstimulating. If you choose a shade that is too muddy, your front door can look tired and uninviting.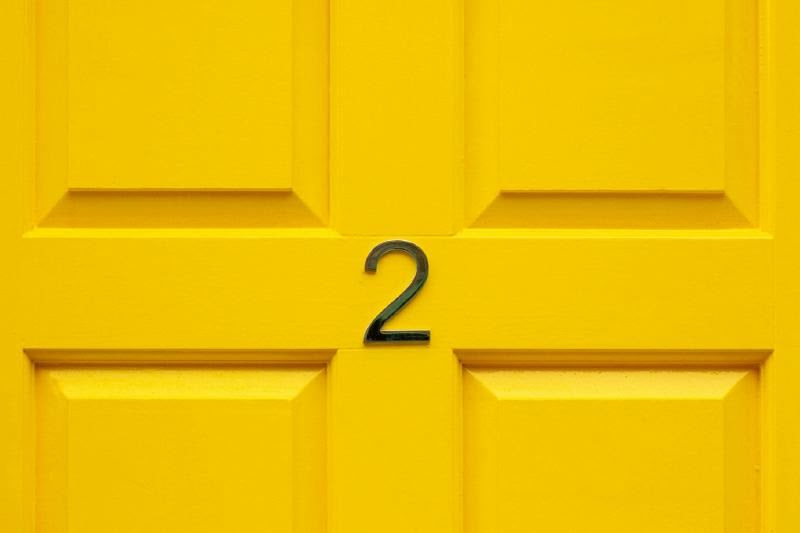 With this in mind, it's best to avoid yellow for your front door. Additionally, a yellow door could stand out more than your neighbours would like, so it could cause some problems with those around you.
White
Although it's always been a staple front door colour – especially when it comes to uPVC doors – white has very quickly gone out of style. Many people now view white front doors as looking cheap. They lack personality, get dirty very easily, and always fail to stand out from the crowd. If you want to make an impact with your front door, white is definitely not the right choice.
It's much better to make a statement with your front door. As long as you're avoiding risky colours such as pink and yellow, you can get adventurous with your front door colour choice.
The Best Front Door Colour
You may be wondering what the best front door colour option is. Which front door colour never fails and which front door colour can add the most value to your home? The answer – blue! Blue is a colour that always works for the front door. You can play around with different shades of blue to find the right shade to suit your home. Whether it's a playful sky blue or a deep navy blue, choose something that ties in well with your home's aesthetic, and you can never go wrong.
WANT TO FIND OUT MORE ABOUT HOW TO TRANSFORM YOUR HOME and garden? Give your property purpose